Lunch Club @ The Sunset Inn – Carihuela
This week we decided to cut the term Monday Club from our group and will proceed in the future as the Lunch Club.
So this week the Lunch Club Crew started the day in happy days, carihuela Torremolinos. We meet around one we strolled in around 1.30 as we took a quick beer in piano 🎹 piano arranging the lunch clubs first wine tasting event!
We took a couple of pints in the happy days and headed on round to the Sunset inn, we was booked for 2.30 so late as usual at 2.45!! The service is second to none and was presented fast with a bottle of red wine which was great, perfect temperature.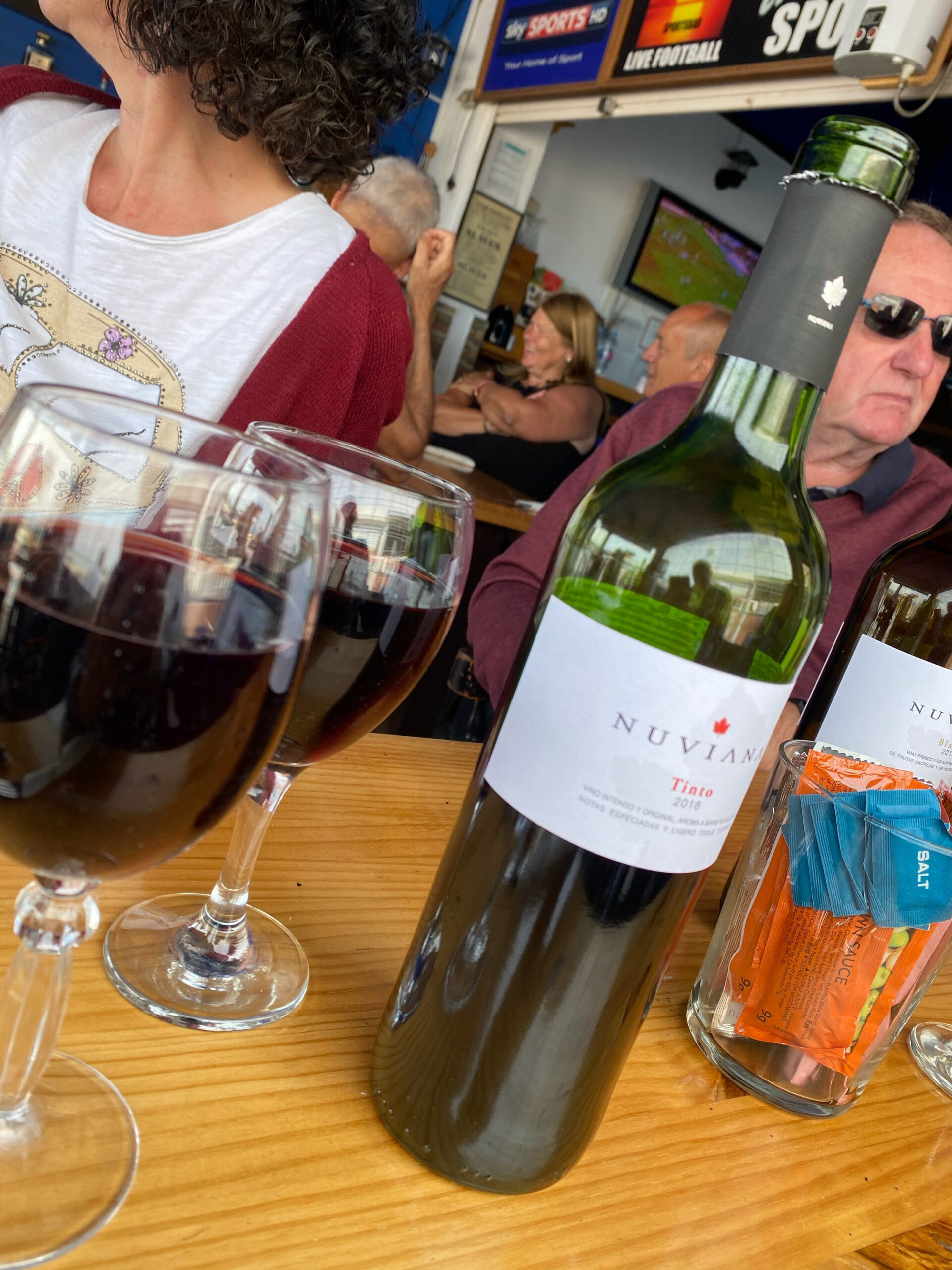 We didn't have to hang around for the main course but taking in the stunning views of the Mediterranean and beach isn't to shabby! Now nicks portions are gigantic so I copied Fran with one dunk of mash potatoes with my dinosaur sized Minted leg of lamb! Luckily I had no breakfast this was a gut buster and there was no chance on the planet there was room for the delightful sweets we was offered after our main!
I have to say all the food is top notch snd the prices are awesome at sunset and everybody was happy not one complaint so sunset gets a 12 out of ten!!
We took a stroll down the beach to the El Mojito to watch the Amazing Gary Poole – enjoying Motown Soul & Funk! Absolutely amazing everybody loved the music and was the icing on the cake for a amazing day !!!
We took of back to the calvario main square to line up a Lunch Club on the Square …
Here is the highlights of the day