Lanjaron – Torremolinos
We started the day early this week so we could make the lanjaron for 1.30 as it's one of the busiest restaurants in the town!
So we started of at 12 in ponderosa restaurant with a lovely white wine and the crew started rounding up. We moved on time for our reservation At lanjaron which is a minute away and was presented with our reserved table.
We asked for seperate bills which was fine. We was asked our order and was presented up with drinks fast.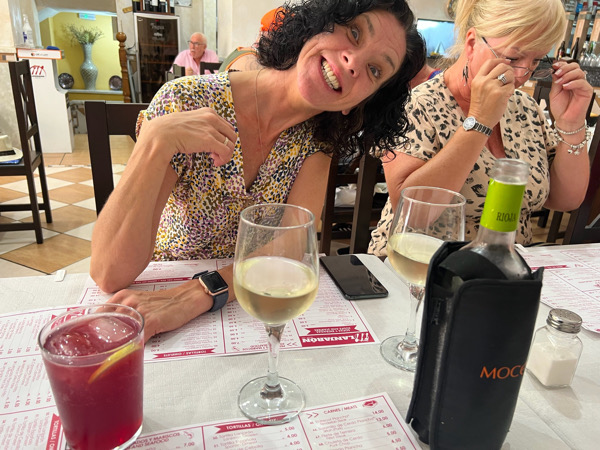 We opted for a gambas Pil Pil starter which was bang on perfect chilli and garlic, lovely fresh prawns. We had hardly and wait time till we was presented with our main dish, steak on a stone which lovely tender steak half chips and salad and a lovely pepper corn sauce.
Crunchy salad.


We cooked the steak to perfection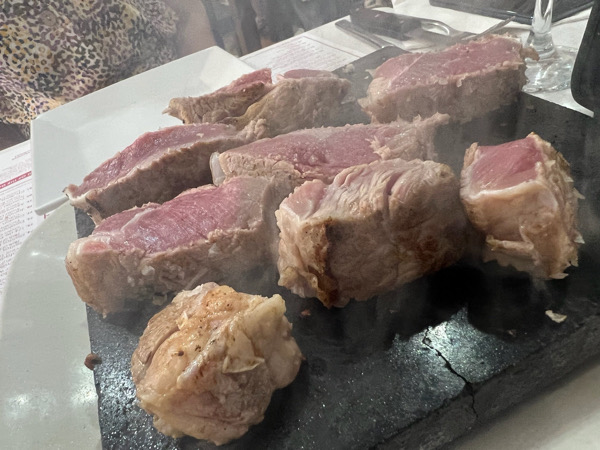 The service and food quality can't be beaten and the prices are amazing!
Thank you to Antonio and the crew for looking after us. We paid up the bill and headed over to plaza andalucia to paddy's Irish rugby club and set about a bottle or two of white wine!
We was joined by a guy who sang and played guitar so the crew decided to have a dance in the fountain!!!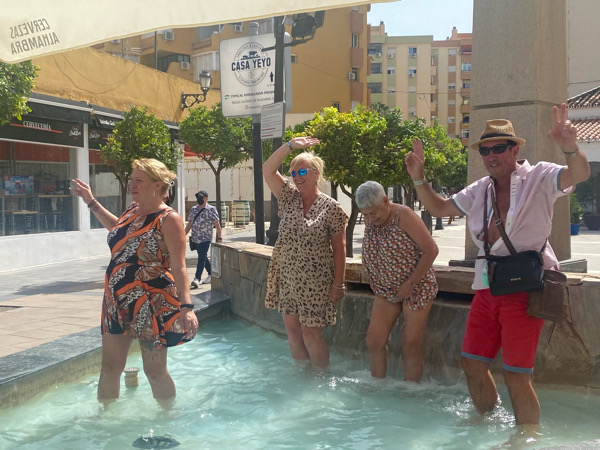 We had some entertainment from a Spanish lady who was throwing water at people!!
We finished up the day and me and Lisa had one more on the Plaza de Federico García Lorca.
Fantastic day, fantastic food and drink snd company! Here are the days highlights.